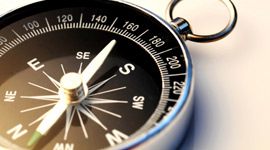 Our Contact Information
Feel free to contact us by email, text, phone, or mail. Get our fax, address and driving directions, or sign up to receive our Newsletter. Contact Us...
Recent Industry News
Keep updated on the latest real estate headlines, trends, interest rates and other news affecting your home or investment:
'A Broker's Blog On Investment Property'
Follow us on our new Blog covering various real estate investment topics. Interact with the investment community by asking questions or by sharing your thoughts. Follow here...

Theresa Chalmers
Theresa has a diversified background in real estate, having practiced for over 30 years in the industry. During her years in commercial and residential sales and leasing, she has accumulated valuable expertise in helping clients negotiate complex transactions.
Having earned a reputation as being one of California's premier real estate professionals, Theresa's sharp focus and attention to detail, to assist her clients in property evaluations, site/market studies, environmental remediation, tenant-conflict resolution, contract negotiations and other services.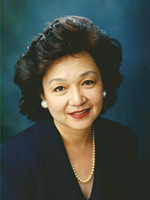 After having co-founded Mainstreet properties with Christopher Chalmers in 1997, her emphasis has been on the marketing, acquisition and disposition of leased investment properties such as single-tenant NNNs, shopping centers, office buildings, industrial and apartment complexes.
Prior to 1997, Theresa worked for the nation's largest commercial brokerage firm, Marcus & Millichap, where for 10 years, had consistently performed at the highest levels, achieving "Top Producer" status within a network of 400+ agents nationwide.
Theresa has represented private investors as well as corporate and high net-worth clientele, including:
Ohio State Teachers Pension Fund
Shell Oil
Greater Bay Bank
Bank of the West
Comerica Bank
Village Properties
Walgreen Co.
Longs Drugs
Central Computers
Ninomiya Nursery
Her dedication and relentless pursuit in fully completing real estate assignments awarded to her have reached most parts of the San Francisco Bay Area and California, including Sacramento, Los Angeles, San Diego, Palm Spring and others. In recent years, her assignments have also taken her to Chicago, New York and Washington. The professionalism and day-to-day commitment Theresa exemplifies has resulted in strong relationships with property owners throughout the country.
While active in her sales transactions, she has also served as an expert advisor, guest speaker, and panel member on various industry seminars and conferences.
Theresa immigrated to the United States with her family in 1971 from Taiwan. She received a Bachelor's degree in Finance, and has resided on the San Francisco Peninsula for over twenty years.
She is an active member of several community organizations including St. Matthew Catholic Church, the Mid-Peninsula Chinese Catholic Community, among others. She is fluent in several languages, enjoys traveling, singing, organic gardening and is an avid reader.