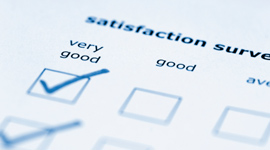 Contact Us
../../../images/clients1.jpg

../../../images/client2.jpg

../../../images/clients2.jpg

../../../images/client1.jpg
client letters
Below are a just a few examples of what our clients have said about us over the years. Copies of the full letters of recommendations are available upon request.
July 2009 - Mr. Louis M., San Mateo
Duplex Investment
"...not only did you save me a lot of time and trouble but...there was virtually no loss of revenue between the times the previous tenant moved out and when the new tenant moved in. ...I'll certainly use you again when the situation arises and refer you to others when I can. Thanks for everything."
April 2009 - Mr. Ricky C., Palo Alto
Pier 1 Retail Store
"I would like to convey my appreciation again for resolving the various recent tenant matters relating to our commercial properties, namely the potential early lease termination and rental discounts as demanded by tenants. Your negotiations with the tenants and guidance were instrumental in our success in tenants withdrawing their demands, thus our rental income uninterrupted."
September 2006 - Mrs. Zona K., Portola Valley, Palo Alto
Single Family & Commercial
"I want to give you my thanks and appreciation again for your help in selling my commercial property in Palo Alto and my home in Portola Valley this year. You orchestrated each transaction with the utmost skill and finesse, that I was able to get multiple offers on each property. Every obstacle we encountered, you were able to find an appropriate solution. And your customized approach to preparing and marketing my properties was a step above the commonplace methods. As always, your demonstrations of professionalism, honesty and hardwork absolutely paid off. You have my 100% confidence, and so should others."
October 2005 - Mr. & Mrs. Arthur L., San Mateo
Single Family Home
"We wanted to let you know how much we appreciated your services as our realtor. Working with you was quite a pleasure. We interviewed several other agents, and you displayed the most patience, honesty, and market knowledge."
March 2004 - Mr. Russell T., San Francisco
Condominium
"...Looking back on the experience, I can clearly see that Chris' advice, network, and professionalism were key factors in the realization of my home ownership aspirations. ...The final characteristic that I will point out about Chris is his professionalism. Service is everything to me and he surpassed all of my expectations. Buying real estate in the Bay area can be a daunting task, however, having an agent like Chris that you can rely on and trust can make the journey manageable and your efforts a success."
December 2003 - Mr. Robert I., San Francisco
Walgreens Commercial Building
"The purpose of this letter is to convey my recommendation of Mainstreet Properties as a
commercial real estate investment broker. As a company we have sold in excess of 50 properties for over $300,000,000 and have used countless brokers. We have found there is not a better broker than to represent us on sales of smaller shopping centers and triple net properties."
April 1999 - Prof. Ved K., Hillsborough
Office & Retail Buildings
I am writing this lettter to express our unparallel appreciation for the professional services and the manner in which they were accomplished namely in a quiet, but with
decisive persuasion. To list an example, of this unique quality, you were able to close
escrow on a building, at a price and speed that other realtors had considered an impossible task. ...In my association over multiple properties, (sale and purchase) I found you to have a calm demeanor, in depth knowledge of Real Estate, and an unqualified loyalty to your clients. ...Such an attitude deserves success. My wife joins me in wishing you success."
September 1997 - Dr. David B., Menlo Park
Retail - Commercial Building
"I want to express my appreciation for your excellent performance as realtor in the sale of the Burlinqarne Avenue building. Your participation in the negotiations was a crucial element in the successful sale of the building to Saks Fifth Avenue. You were at all times scrupulously conscientious and ethical, and you were also extraordinarily creative in finding solutions to problems that at times seemed insurmountable."
September 1995 - Mr. & Mrs. Saulen Y., San Jose
Commercial - Office Building
"...You were most knowledgeable and thorough in every aspect of the transaction. You guided us through the most intricate real estate maze that we could have ever imagined. From foreclosure sales, underground tank removals, parking variance, environmental remediation, discounted payoff, to last minute negotiations with lender's attorneys, it was clear to us that you had our best interest at heart at all times"
May 1991 - Mr. F. Friedrich, Los Angeles
Retail - Commercial Building
"I'm writing this letter to tell you how pleased we are with the way you handled the recent sale of our REO on El Camino Real in Santa Clara. You took control of the sale of the center, recognized our problem and went to work in the most professional manner I have ever seen exercised by a real estate broker. You were hard working, thorough, persistent, continually conferring with me.
back to top