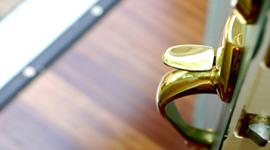 Our Contact Information
Feel free to contact us by email, text, phone, or mail. Get our fax, address and driving directions, or sign up to receive our Newsletter. Contact Us...
Recent Industry News
Keep updated on the latest real estate headlines, trends, interest rates and other news affecting your home or investment:
'A Broker's Blog On Investment Property'
Follow us on our new Blog covering various real estate investment topics. Interact with the investment community by asking questions or by sharing your thoughts. Follow here...

Christopher Chalmers, GRI®
Chris is the broker and a principal of Mainstreet Properties. His #1 goal is to insure that each of his clients receive the best possible results from his efforts in selling, leasing, and managing commercial real estate or their residential income properties. Part of running a successful brokerage is displaying the dedication and work ethic necessary to be among the best in a highly competitive business.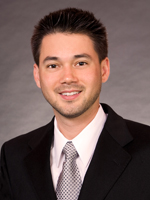 When Chris began his real estate career in 1997 he jumped right-in and started Mainstreet Properties in San Mateo, with co-founder Theresa Chalmers. He knew exactly what kind of company he wanted to bring to market - One that offers a better way to handle transactions without the typical "sales" pressure and mentality.
With this mindset, and his calm interpersonal demeanor, Chris puts clients at ease and has successfully continued his company's momentum by providing a common sense approach to problems, being responsive to client needs, communicating clearly and always respecting his fiduciary agent-client responsibility.
Chris is also personally active in the investment market and fully understands what motivates buyers and tenants and what property owners' primary concerns are.
In his personal time, Chris enjoys many different activities that allow him an equal balance between life and work. He is an avid golfer and a backpacking enthusiast. Chris also enjoys speaking in his local Toastmasters International group, participating in ZBT alumni events and can occasionally be found at the track racing his Mustang.
Education
Affiliations
National Association of Realtors (NAR)
California Association of Realtors (CAR)
Member of SAMCAR
Apartment Owners Association of California
Zeta Beta Tau Alumni
My personal brochure