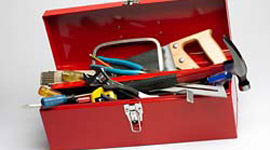 Contact Us

Financing & Loan Information
Recent Government Loan Modification & Foreclosure Programs
California Foreclosure Prevention Act (CFPA) - "Moratorium"
This Act builds upon the Governor's previous actions to help stabilize California's housing market. Under the CFPA, the foreclosure process is modified and a comprehensive loan modification program is offered to borrowers.
The loan modification may change the interest rate, amortization schedule, principal loan amount, or other appropriate factors that results in achieving a 38% debt-to-income ratio for the borrower.
The foreclosure process now requires a mortgage holder to wait 90 days prior to filing any default notice leading to the foreclosure.
Tenants of foreclosed properties are also given protection with the new law by providing them a minimum of 60 days notice to move and requires holders of foreclosed properties to maintain the property.
One potential hole in CFPA is that it does not cover many mortgages that are investor owned.
Read more...
California Foreclosure Prevention Act (CFPA)
sdgffdgd